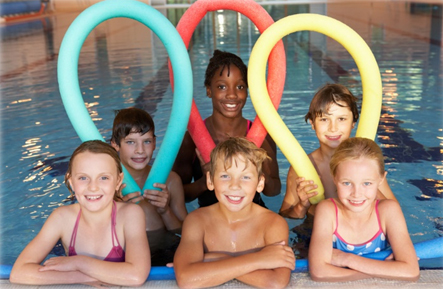 As we look forward to starting our new term, we are only too aware that COVID 19 is still with us. Whilst some relaxation of safety measures is possible, we remain cautious and will be retaining most of the procedures our existing customers will be used to. For those joining us for the first time, help will be available on the first week to point you in the right direction. A copy of our detailed procedures can be found here on our website under Policies.
There are 3 key points that I need to bring to your attention:
All parents are requested to continue to wear face coverings on the balcony and to respect the need to continue with the social distancing wherever possible;
Arrive at the pool with the swimmers already 'swim ready' – undressing on the balcony and ready to be called on to poolside for their lesson;
After their lesson, parents can meet the swimmers in the changing rooms to help them change into dry clothing – with parents using the entrance through Reception.
We fully appreciate we cannot legally enforce these arrangements but hope that we can rely upon your cooperation in adopting measures that will keep us all safe and well.
Should anyone in the immediate family develop COVID 19 symptoms , please don't bring the children swimming, until it's safe to do so – having followed the appropriate medical advice.
Dennis Yeoman – 1st September '21
Revised Dates 2021
THU:
September; 9th, 16th, 23rd & 30th
October; 7th & 14th
November; 4th, 11th, 18th & 25th
December; 2nd & 9th
SAT:
September; 11th, 18th & 25th
October; 2nd, 9th & 16th
November; 6th, 13th, 20th & 27th
December; 4th & 11th
MON:
September; 13th, 20th & 27th
October; 4th, 11th & 18th
November; 1st, 8th, 15th, 22nd & 29th
December; 6th
TUE:
September; 14th, 21st & 28th
October; 5th, 12th & 19th
November; 2nd, 9th, 16th, 23rd & 30th
December; 7th
WED:
September; 15th, 22nd & 29th
October; 6th, 13th & 20th
November; 3rd, 10th, 17th & 24th
December; 1st & 8th
News
We are not far away from the end of term, having dealt with Covid and the wasps.....Everyone at Solutions would like to thank you all, for your tolerance and patience during such a challenging year.

Renewal notices for next term will be available from next Monday (29th November). We are holding our prices and the renewal notices will take account of the lessons lost as a result of the wasp invasion.

Hope Santa is kind to you all......