We were due to resume lessons on Monday 4th January '21 but unfortunately this will need to be postponed indefinitely. The Government have placed Swindon in Tier 4 with effect from 31st December '20. As result, all swimming pools in the area are required to close with immediate effect. It is hoped that this measure will stem the rapid circulation of the virus by reducing contact with those outside of our own household. Ironically swimming in the pool is probably the safest environment that the children could be in, but there are of course issues with spreading the virus whilst out of the pool and in changing and traveling.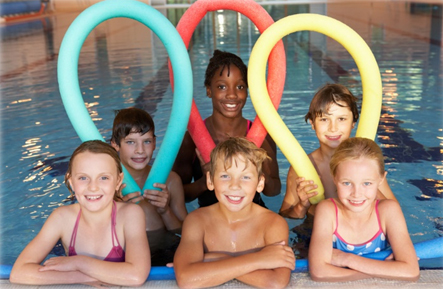 Sadly we cannot give, or even guess, at a date when we might be able to resume normal service – we are entirely in the hands of others. Needless to say we will not consider any resumption of activity unless we can be sure that our swimmers teachers and parents are as safe as we can make it.
There was of course also some very positive news today in that we now have two vaccines available, which will significantly help in controlling the spread and severity of the virus. Priorities have already been agreed on who should receive these vaccines first – providing cover for health care workers, NHS staff the older members of society. It will take time to cover everyone that wants to participate. The government seem reluctant to estimate when the "R" number will be reduced below one, thereby restricting the spread of this terrible disease. However as the number of vaccines dispensed increases so will the number of positive cases be reduced - so hopefully some-time in the spring we might be able to say we have turned the corner in dealing with this pandemic – always assuming there are no other surprises around the corner.
At Solutions we have taken measures to insure we retain our teachers who we believe to be some of the best in the area. They are currently all "furloughed" and are as anxious as you are to return to the pool. We realise we still have a commitment to deliver the remaining six lessons from the winter term which would normally have ended before Christmas. We remain resolved to deliver these and complete our commitment to our loyal customers as soon as we are able
Please be patient with us – sadly we remain in the hands of others who with determine at which point we can resume our lesson programme but we will only do so as and when we believe every sensible precaution can be taken to keep us all safe
We will keep you posted through our Facebook page but in particular through this website, but in the meantime please take care and stay safe by following the common sense precautions recommended – they will help us rid ourselves of COVID-19 once and for all.
Term Dates 2021
To Be Determined
News
PLEASE FOLLOW THE GUIDELINES AND STAY SAFE

WE LOOK FORWARD TO SEEING YOU ALL AGAIN AS SOON AS ITS SAFE TO GET OUR SWIMMING COMMUNITY BACK TOGETHER