Solutions Swim School is dedicated to providing safe and enjoyable swimming lessons in Swindon for children and adults alike, helping to increase their confidence and understanding in and around the water. We create small classes and are consistently committed to quality teaching that is second to none.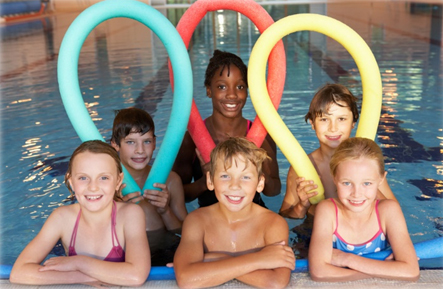 After nearly 5 months out of the water, Solutions Swim School are looking forward to a return to swimming lessons. We last swam on 19th March '20 when the Corona Virus closed many things down for what has seemed liked an eternity.
But we are now very close to starting our lesson programme again, but things will not be the same – we have to make changes to ensure we can all be safe from the virus in the future. So for the time being we have to accept that there will be a 'new normal'.
We have been working closely with our friends at Ridgeway to find a way forward and we have developed a new package of measures that allow us to swim again, but with safety features in our programme, developed by Swim England and the Government's Scientific experts. We will do everything to ensure that we comply fully with all the recommendations made.
Our new look programme will start early in September and priority for places will be reserved initially for those that were on our programme in March when we were forced to close-down. We will be writing to you all individually, with a programme tailored for you, taking account of the lessons we were not able to deliver from last term and the new measures taken to reduce risk and embrace the social distancing required.
We still have some issues to resolve, but hope to have the details with you by the 3rd week in August – with sessions starting on 12th September '20. The programme we are able to offer will depend on the level of take-up, although we will try to offer lessons on the same day as you are used to.
So, it's time to get the cozzies out – Solutions are going swimming again………..
Term Dates 2020
MON:
September; 14th, 21st & 28th
October; 5th, 12th & 19th
November; 2nd, 9th, 16th, 23rd & 30th
December; 7th
TUE:
September; 15th, 22nd & 29th
October; 6th, 13th & 20th
November; 3rd, 10th, 17th & 24th
December; 1st & 8th
WED:
September; 16th, 23rd & 30th
October; 7th, 14th & 21st
November; 4th, 11th, 18th & 25th
December; 2nd & 9th
THU:
September; 17th & 24th
October; 1st, 8th, 15th & 22nd
November; 5th, 12th, 19th & 26th
December; 3rd & 10th
SAT:
September; 19th & 26th
October; 3rd, 10th & 17th
November; 7th, 14th, 21st & 28th
December; 5th & 12th
News
All renewals have now been posted to those whose swimming was curtailed in mid March as a result of Covid 19. We have extended the sessions in the Winter term to compensate for the lessons missed at the end of the Spring Term.

Priority will of course be given to our existing customers, but operating within the new guidelines, means less swimmers in the water to meet social distancing needs. So fitting everyone in is going to be a nighmare. Please bear with us, as we try to cope with our normal renewal process alongside new safety procedures to ensure our swimmers, staff, & parents remain safe.