Solutions Swim School is dedicated to providing safe and enjoyable swimming lessons in Swindon for children and adults alike, helping to increase their confidence and understanding in and around the water. We create small classes and are consistently committed to quality teaching that is second to none.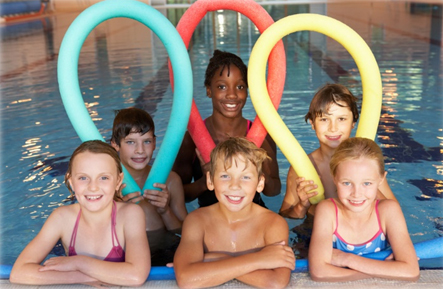 As most of you will be aware, the Prime Minister has announced another lockdown, causing the closure of all leisure centre sites, effective from Thursday 5th November '20. Initially it will run until 2nd December '20 – but who knows how effective that will be; it seems to depend on so many factors, scientific, medical, political and economic. Certainly we have no control over the timing, but at Solutions we have no wish to resume with our programme until its deemed safe to do so.
We have reached half way in our winter term, having completed 6 of the 12 weeks, so we took the decision yesterday to suspend our programme immediately – from Monday 2nd November '20. No decisions have been made about when it might be best to resume, and deliver the remaining 6 weeks – it's too early to make a judgement at this stage. However we will keep the situation under constant review and write to you again when the picture becomes clearer.
None of us want to put the health of our children or our teachers at risk, but rest assured we will be back in the water as soon as its safe to do so.
Please look after yourselves and stay safe and well.
Dennis Yeoman
On behalf of everyone at Solutions
Term Dates 2020
MON:
September; 14th, 21st & 28th
October; 5th, 12th & 19th
TUE:
September; 15th, 22nd & 29th
October; 6th, 13th & 20th
WED:
September; 16th, 23rd & 30th
October; 7th, 14th & 21st
THU:
September; 17th & 24th
October; 1st, 8th, 15th & 22nd
SAT:
September; 19th & 26th
October; 3rd, 10th & 17th
As soon as the situation becomes clearer, we will reissue dates for the second half of the term
News
PLEASE FOLLOW THE GUIDELINES AND STAY SAFE

WE LOOK FORWARD TO SEEING YOU ALL AGAIN AS SOON AS ITS SAFE TO GET OUR SWIMMING COMMUNITY BACK TOGETHER