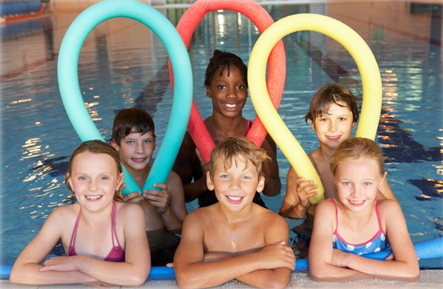 Swimming is a life skill and as such it's vital that all children learn to swim. The objectives of the National Curriculum, require that all children should be able to swim 25m and be able to perform some basic safety activities before they move to secondary education.
The current financial crisis we are all facing, suggests that with rising costs in running swimming pools, may see hundreds of pools closing, many never to open again. It's a daunting picture that will put young lives at risk.
Recent statistics released by Swim England, report that only 72 per cent of children in year seven meet the guidelines – this is down by 4 per cent compared to 12 months ago and 6.3 per cent below pre-pandemic. In Swindon, around 3000 children move to secondary schools each year. If the National figures are replicated in Swindon, we will have 1000 children each year not reaching the standards considered safe.
School swimming is also under pressure, with rising costs having an impact upon school budgets. It's likely that swimming lessons will be one of the first activities to come under threat.
If you are looking for lessons for your children, contact us on 01793 423126 or e-mail us info@solutionsswimschool.org. We are busier than ever but still have places available – I'm sure we can help.
Revised Dates 2023
MON:
April; 17th & 24th
May; 15th & 22nd
June; 5th, 12th, 19th & 26th
July; 3rd, 10th, 17th & 24th
TUE:
April; 18th & 25th
May; 2nd, 9th, 16th & 23rd
June; 6th, 13th, 20th & 27th
July; 4th, 11th & 18th
WED:
April; 19th & 26th
May; 3rd, 10th, 17th & 24th
June; 7th, 14th, 21st & 28th
July; 5th, 12th & 19th
THU:
April; 20th & 27th
May; 4th, 11th, 18th & 25th
June; 8th, 15th, 22nd & 29th
July; 6th, 13th & 20th
SAT:
April; 22nd & 29th
May; 13th & 20th
June; 10th, 17th & 24th
July; 1st, 8th, 15th & 22nd
News
The end of another year, and hopefully we can all look forward to 2023 and a COVID free year. But we all need to remain cautious and take whatever precuautions that will keep us all safe.

The next challenge for us all is inflation, with pool running costs at an all-time high, and many pool owners/operatrs are closing down facilities to save money.

We must keep our children swimming at all costs - it saves lives.