After the most recent lock-down, Solutions are pleased to announce that we will be back in the swim during the week commencing the 19th April '21. Our first priority is to honour the outstanding lessons from the last course, which had to end abruptly on instructions from HM Govt to prevent the transmission of COVID 19.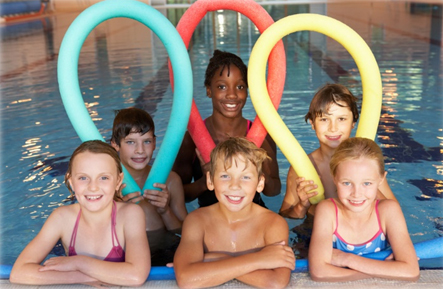 Those customers who signed up for the last course, will have received renewal letters in the post. These will take into account any pre-payments that were made at the start of last term. Any queries, or in the unlikely event that you have not received a letter, please contact us on info@solutionsswimschool.org or phone using 01793 423126, together with your telephone number - we will respond as quickly as possible.
Whilst we have limited availability, if you want to join our programme – use the contact details above, giving us as much information as possible, about the swimmer(s) you are looking to find space for e.g. age and ability level etc.
If you are unlikely to require the lesson allocated, or need to make any changes, please let us know as quickly as possible, Full or part payment (as previously agreed), must have been received before swimming, to satisfy our insurance requirements.
Solutions are delighted to be able to confirm, that their experienced team of teachers will all be returning – it was important to us to retain their services, which has been achieved thanks to the furlough scheme, promoted by the Govt to protect jobs.
The safety of our staff and swimmers remains vitally important to us all, and the previous precautions, introduced at the start of the COVID-19 problems, will remain in place until such time as the restrictions are relaxed by HM Govt. Yes they are restrictive, but do allow us to swim again, although the implications are reduced numbers in the pool, the continuing use of strict social distancing measures and a rigorous cleaning regime – which prevent us from using the changing rooms most of the time.
Let's all stick to the rules and ensure that Solutions is a safe place to swim.
14th April '21
Term Dates 2021
MON:
April; 19th & 26th
May; 10th, 17th & 24th
June; 7th, 14th, 21st & 28th
July; 5th, 12th & 19th
TUE:
April; 20th & 27th
May; 4th, 11th, 18th & 25th
June; 8th, 15th, 22nd & 29th
July; 6th & 13th
WED:
April; 21st & 28th
May; 5th, 12th, 19th & 26th
June; 9th, 16th, 23rd & 30th
July; 7th & 14th
THU:
April; 22nd & 29th
May; 6th, 13th, 20th & 27th
June; 10th, 17th & 24th
July; 1st, 8th & 15th
SAT:
April; 24th
May; 1st, 8th, 15th & 22nd
June; 12th, 19th & 26th
July; 3rd, 10th & 17th
News
PLEASE FOLLOW THE GUIDELINES AND STAY SAFE

WE LOOK FORWARD TO SEEING YOU ALL AGAIN AS SOON AS ITS SAFE TO GET OUR SWIMMING COMMUNITY BACK TOGETHER